Looking to adorn your hands and legs with the latest Mehndi designs and patterns? Mehndi is the most important part of every ceremony. Engagement day is when two souls come together and exchange rings. Our experience Mehndi artists sketch the latest and unique designs on your hands and legs – Couple Designs, Floral Designs, Ring Designs, etc.
Celebrate Love and Commitment with Arun Mehndi Art and Classes - Captivating Engagement Mehndi Designs!
Embark on the journey of love and commitment with our exquisite engagement mehndi service at Arun Mehndi Art and Classes. As you step closer to a lifetime of togetherness, let us adorn your hands with intricate and enchanting designs that symbolize the beauty and significance of this joyous occasion. Our skilled artists bring creativity, precision, and a deep understanding of engagement traditions to create mehndi designs that will captivate your heart and leave a lasting impression on your special day.
Make your engagement day even more special with Arun Mehndi Art and Classes. Book our engagement mehndi service now and let our talented artists create mesmerizing designs that celebrate your love and commitment. Contact us at +91 9930315736 or visit our website https://arunmehndiart.com/ to reserve your date and begin the journey to unforgettable engagement mehndi.
Celebrate your engagement with the elegance and beauty of engagement mehndi from Arun Mehndi Art and Classes. Our skilled artists are dedicated to creating captivating designs that symbolize the love and commitment you share. With personalized attention to detail, cultural significance, and a touch of modern creativity, our engagement mehndi designs will add a touch of magic to your special day. Choose us to make your engagement mehndi an exquisite expression of your love and embark on this new chapter in style. Book our services today and let us create memories that will be cherished forever!
Personal Care
Super Support
Guaranteed
At Arun Mehndi Art and Classes, we understand the importance of personal care in creating a truly memorable experience for our clients. Our personal care section is dedicated to providing individual attention and ensuring your comfort throughout your engagement mehndi journey. We believe that every client is unique, and we take the time to understand your vision, preferences, and specific requirements. Our friendly and attentive staff will guide you with warmth and professionalism, making you feel valued and heard every step of the way. Whether you have specific design requests, need assistance with any aspect of our services, or have any concerns, our personal care section is here to cater to your needs. We strive to create a welcoming and relaxed environment, allowing you to freely express your ideas and create a design that truly represents your love story. Your satisfaction and happiness are our top priorities, and we go above and beyond to ensure that you feel cared for and pampered during your engagement mehndi experience. Choose Arun Mehndi Art and Classes for an exceptional mehndi journey where personal care is at the core of our service.
At Arun Mehndi Art and Classes, we take great pride in offering exceptional super support to our valued clients. Our dedicated super support section ensures that your experience with us is seamless, convenient, and stress-free. We understand that planning for your engagement mehndi can involve various details and considerations, and our knowledgeable and friendly support team is here to assist you every step of the way. Whether you have questions, need guidance, or require any form of assistance, we are committed to providing prompt and reliable support. We prioritize clear communication, actively listen to your needs, and provide tailored solutions to ensure your complete satisfaction. From initial inquiries to post-service support, our super support section is dedicated to making your engagement mehndi experience truly exceptional. Choose us with confidence, knowing that our dedicated support team is here to make your journey with us smooth, enjoyable, and hassle-free.
When you choose Arun Mehndi Art and Classes, you can have complete confidence in our commitment to excellence and our guarantee of satisfaction. Our guaranteed section ensures that you will receive top-notch service and exceptional results. We are dedicated to exceeding your expectations and providing you with an engagement mehndi experience that leaves you thrilled and delighted. If, for any reason, you are not completely satisfied, we will make it right. Your happiness is our priority, and we will go above and beyond to ensure that you are 100% satisfied with your mehndi design. With Arun Mehndi Art and Classes, you can trust that our guarantee backs the quality of our work. Choose us with confidence, knowing that your satisfaction is guaranteed and that we will do everything we can to ensure your absolute happiness on your special day.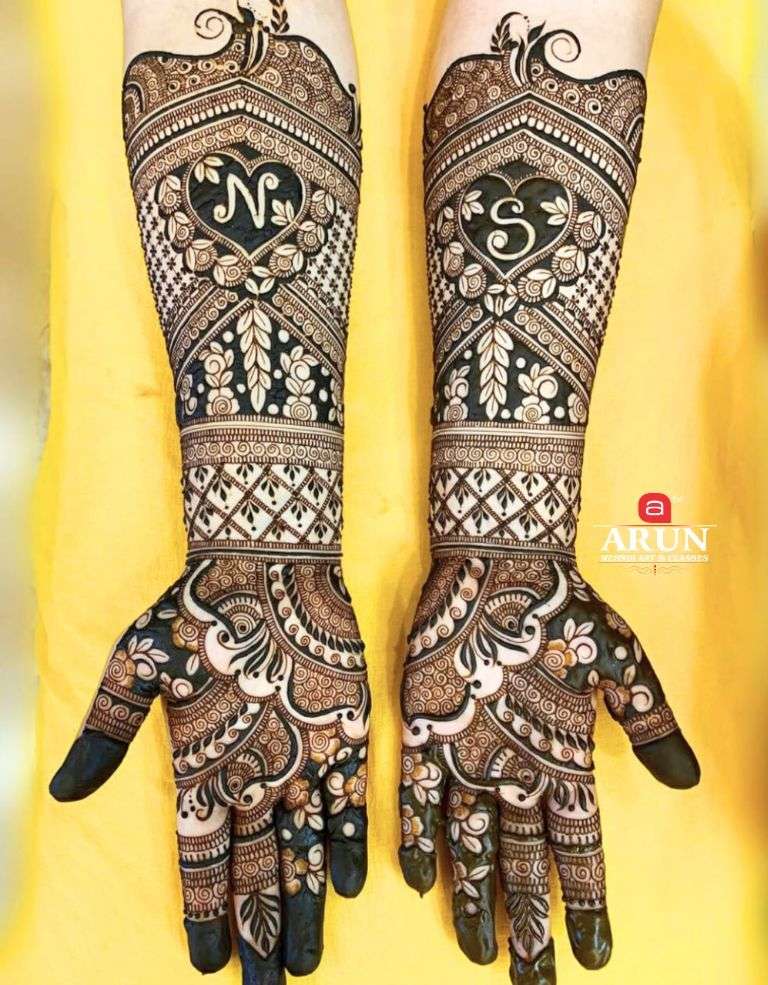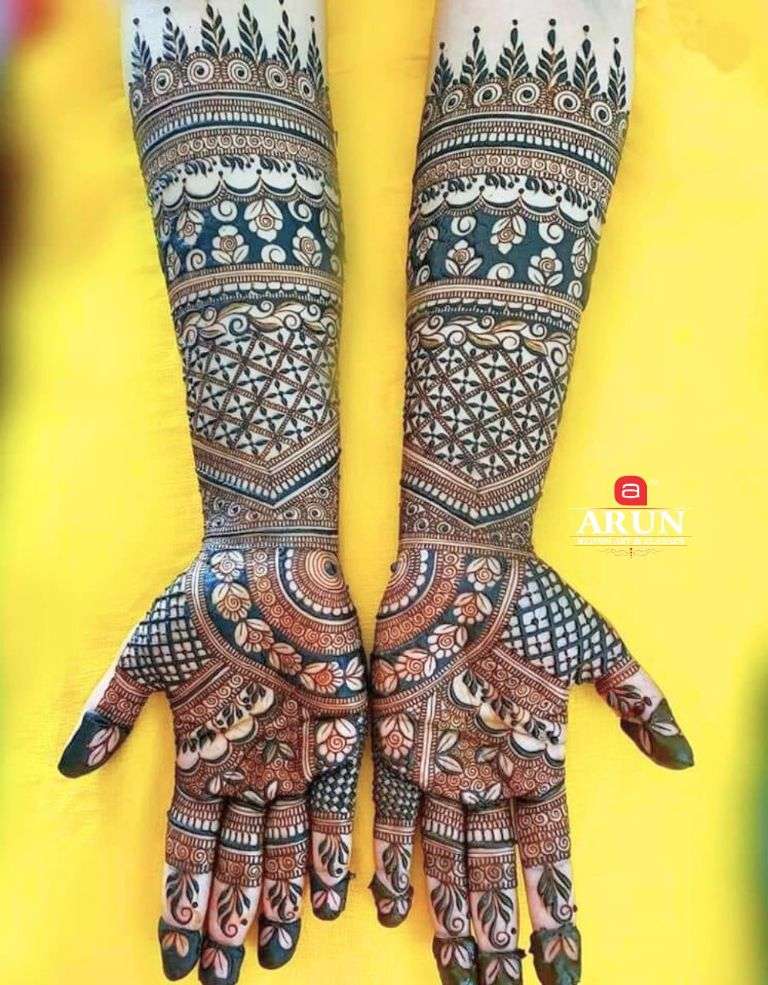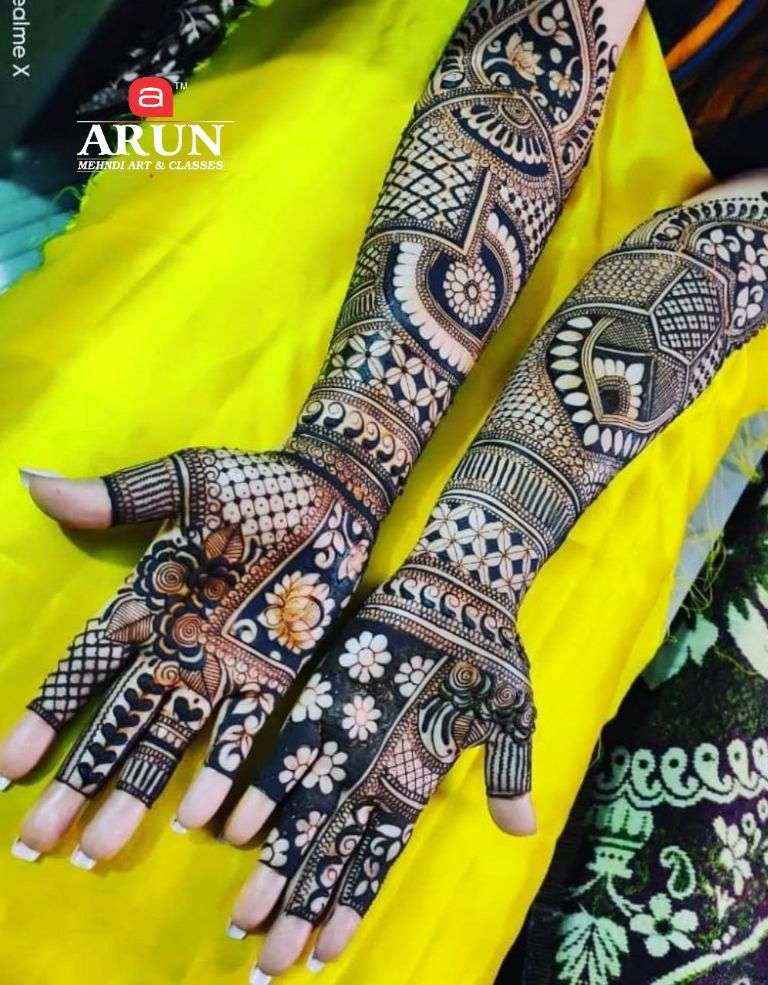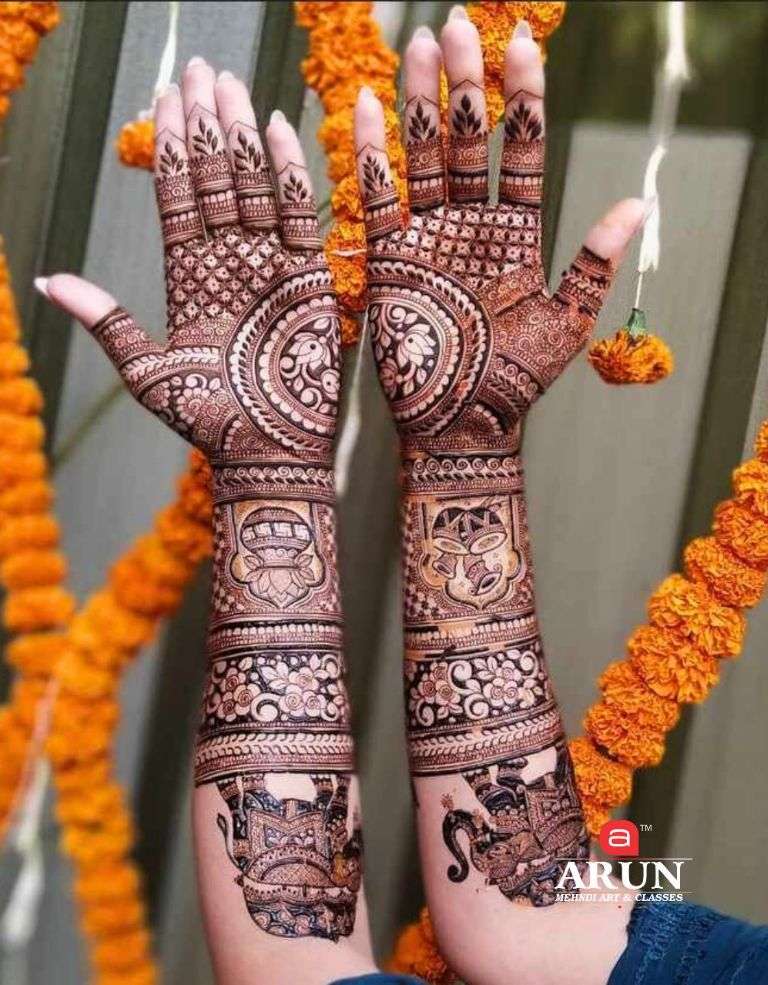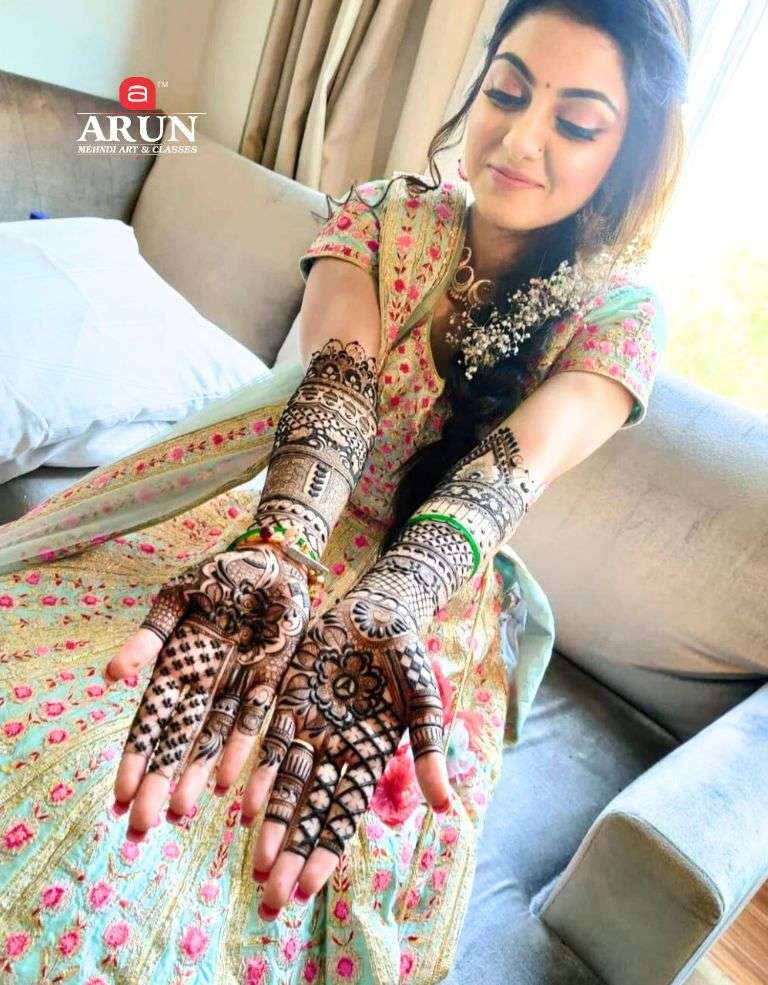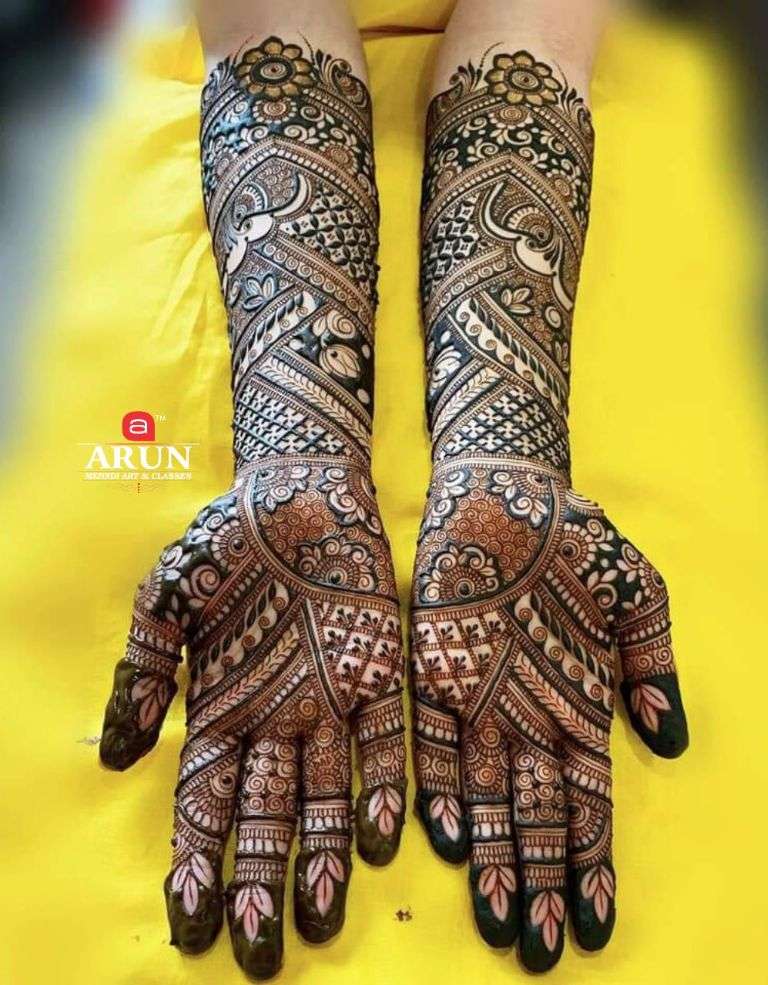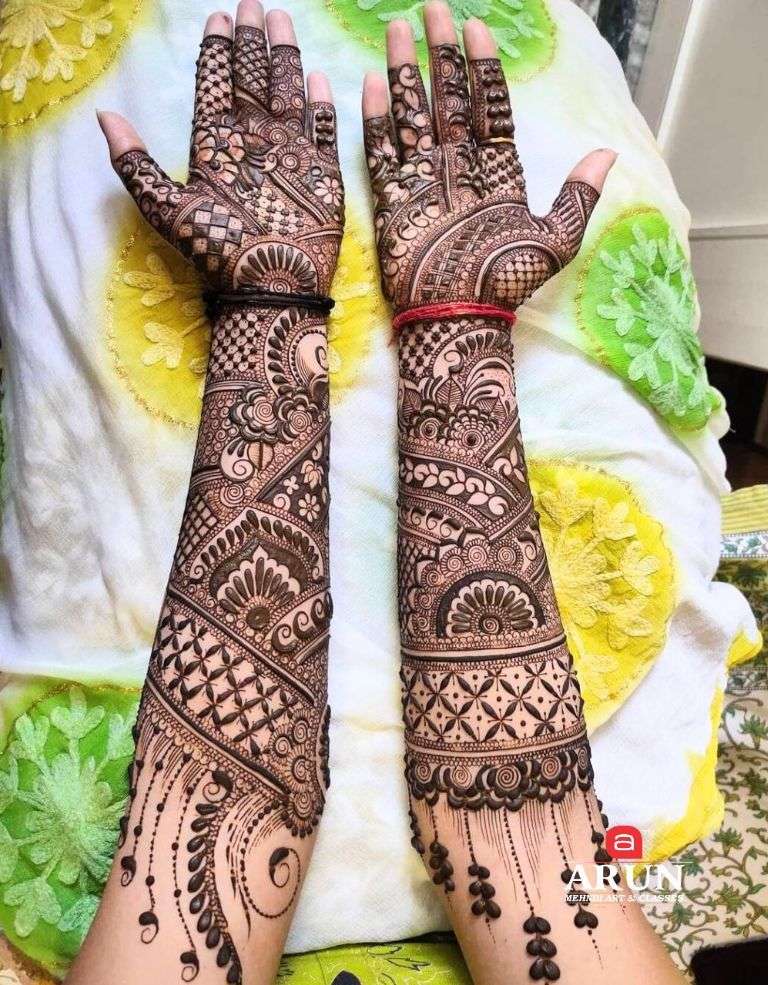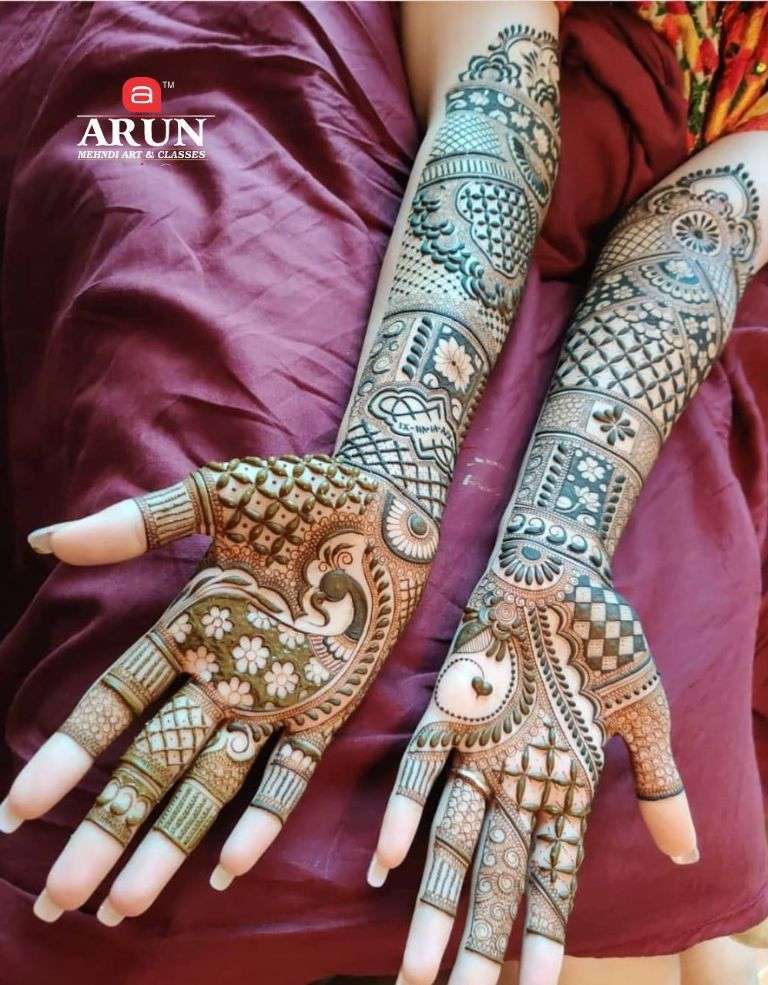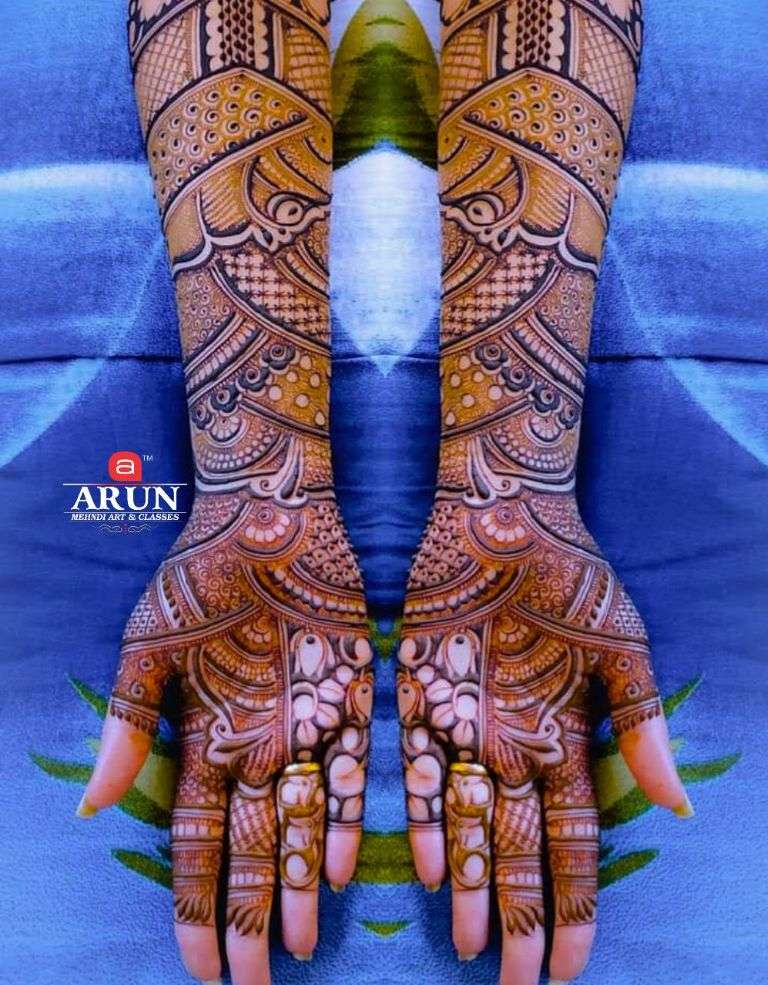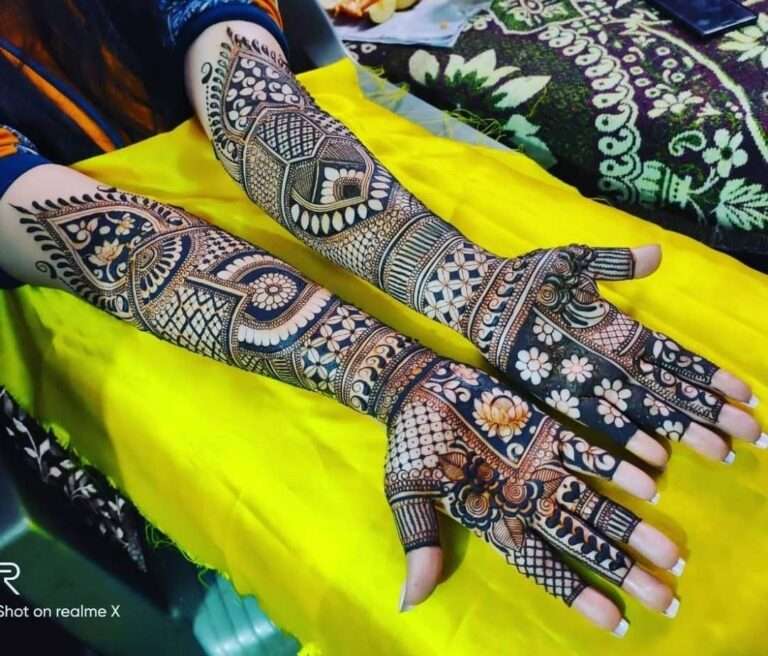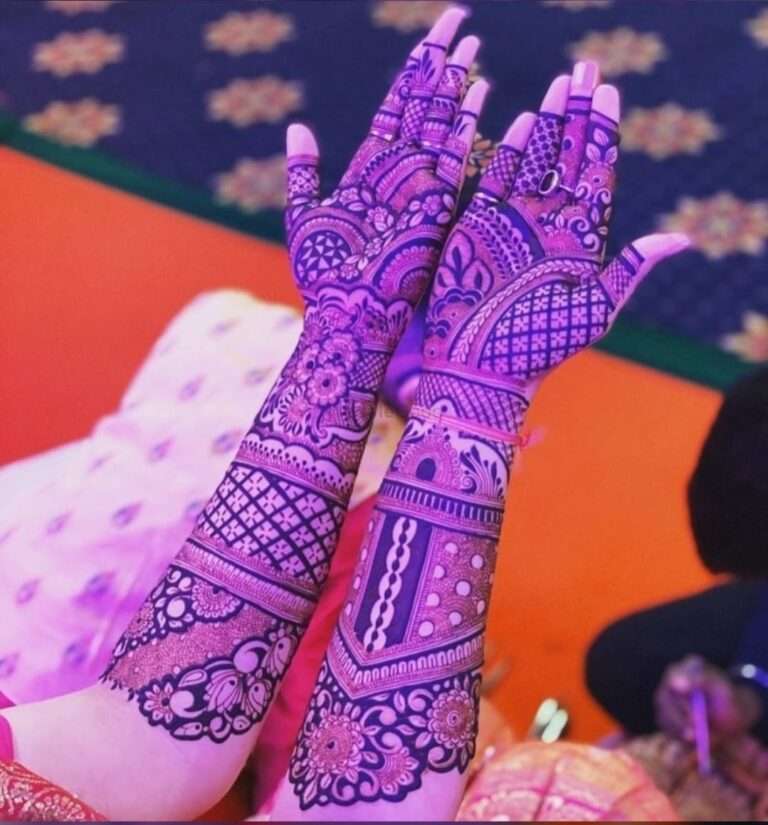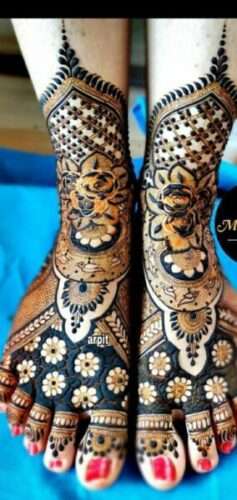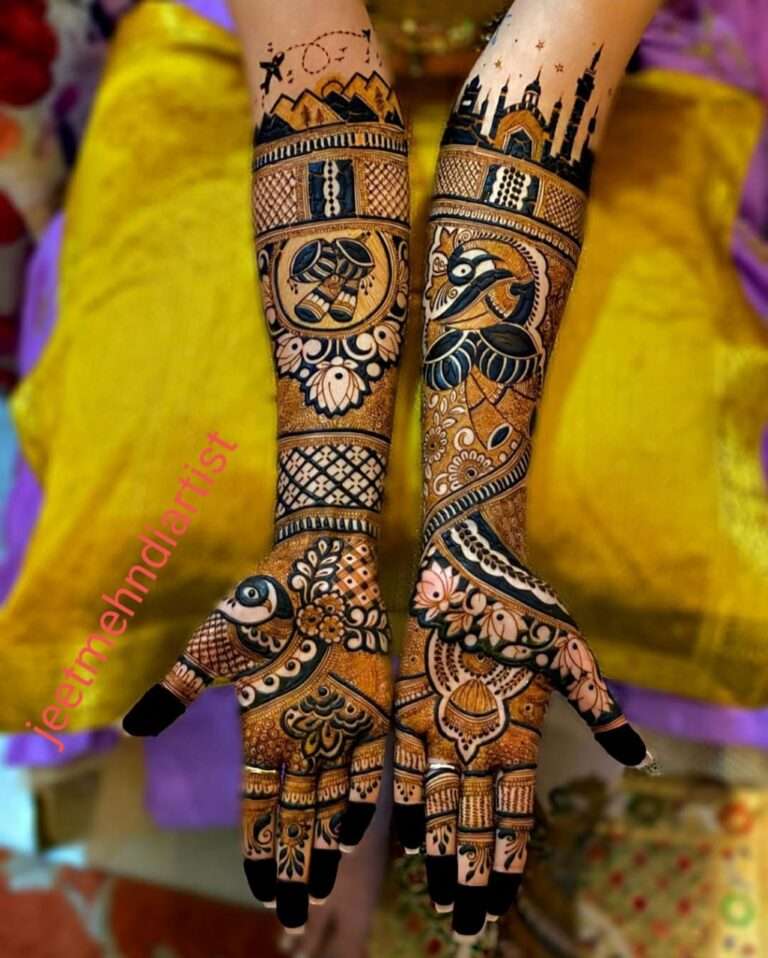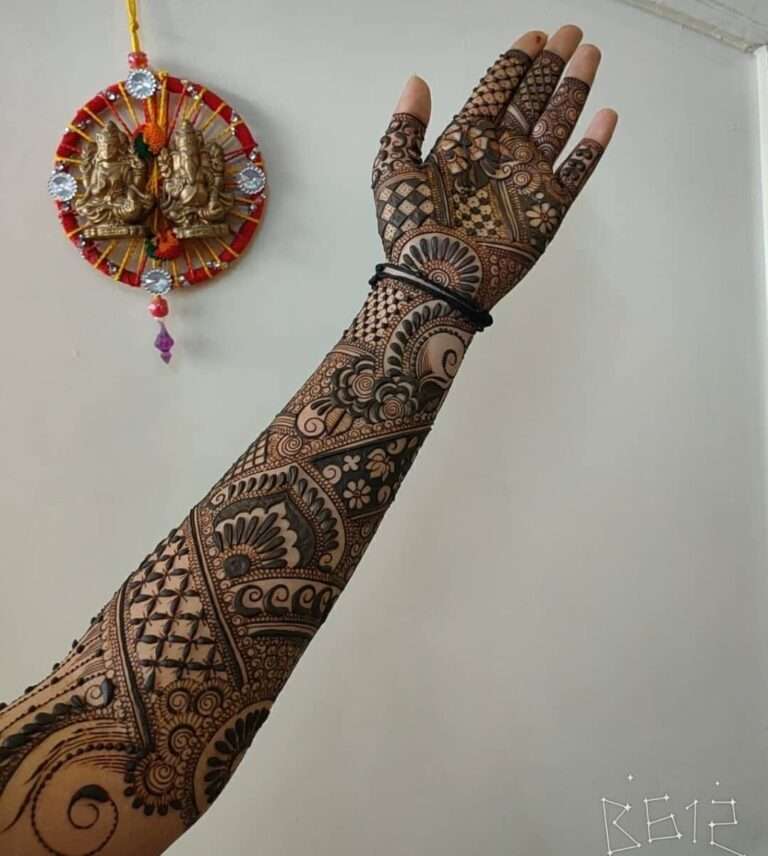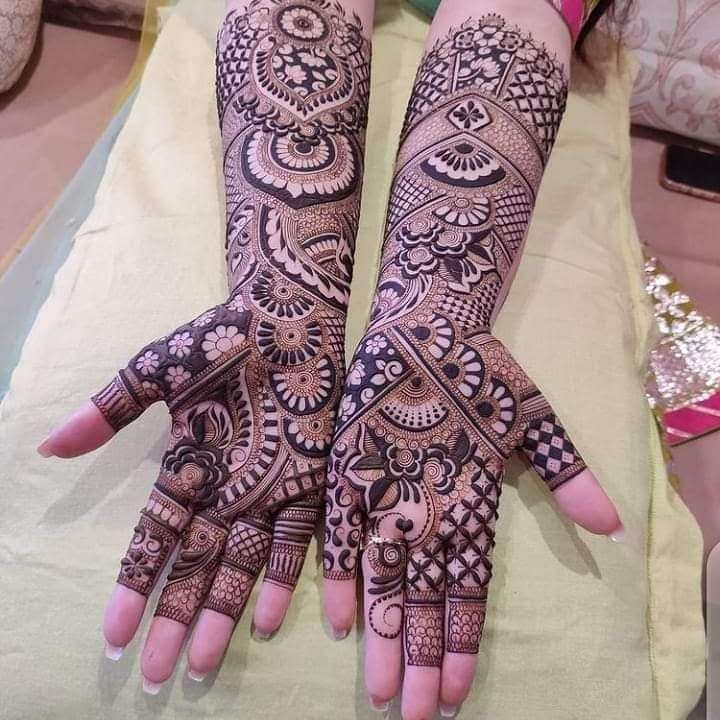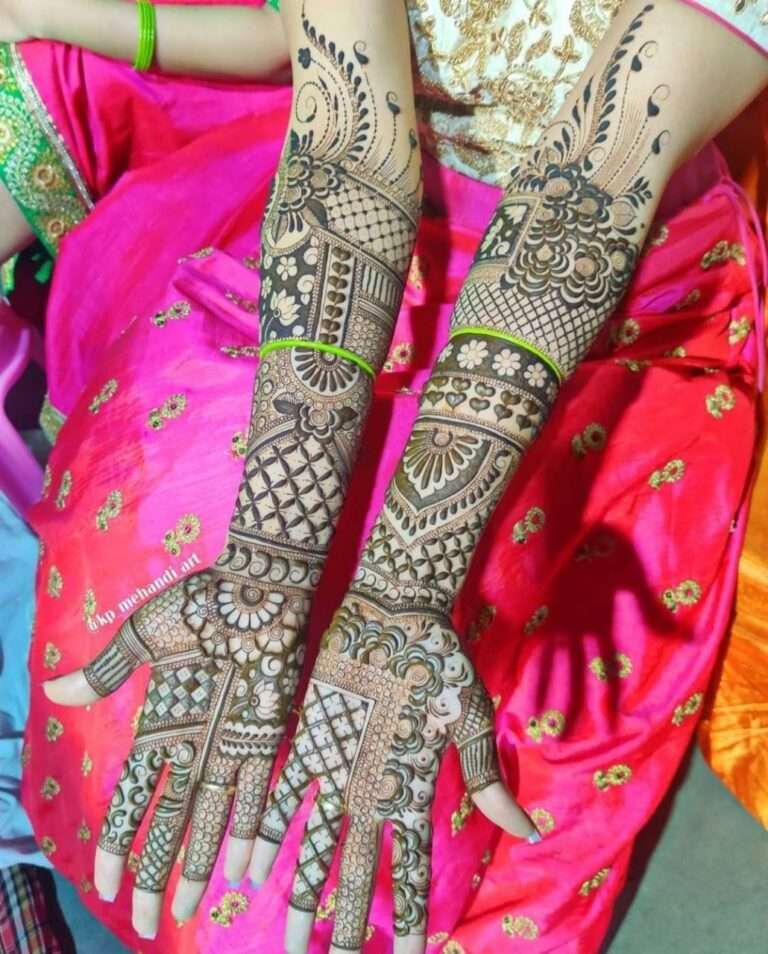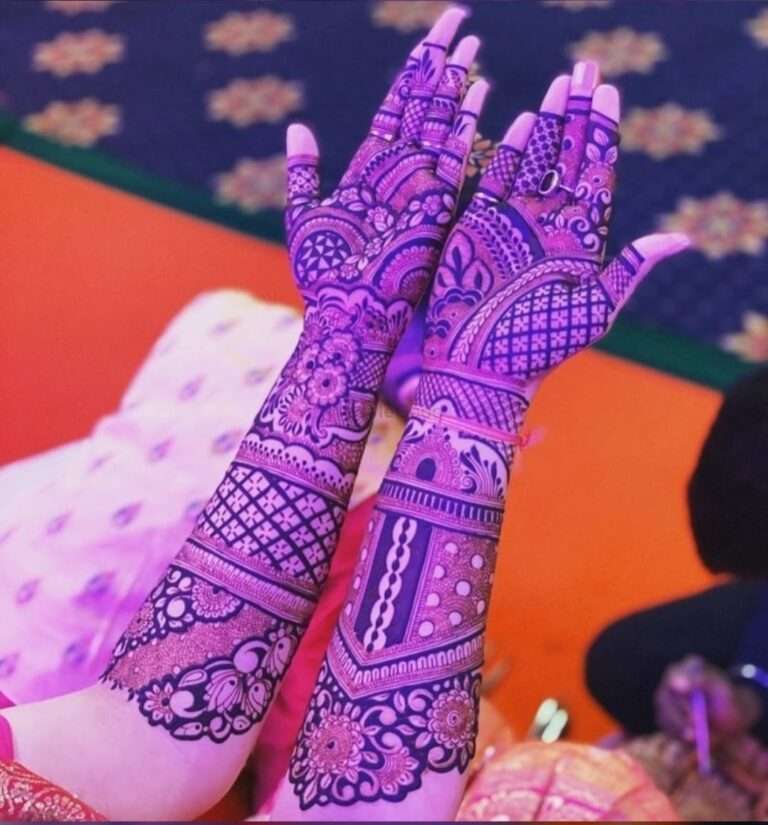 The Beauty shop S.V. Road, i, near Baal Bharti School, Kandivali West, Mumbai, Maharashtra 400067

+91 9930000676

info@arunmehndiart.com
Brochures : Wedding, Mall Shop & Events
Please Download our Brochure to Invite our team to your Wedding / Events or Mall Shops, We offer Services Across India & the Globe.