In India, Henna Mehndi is used for every occasion and festival – wedding ceremony, Bhai Dooj, Karva Chauth, Eidul Fitr, Navratri, Durga Pooja, or Vat Purnima as it gets positivity and good luck in life. Indian Mehndi design is more detailed and compressed. Every dot and line of the design carries a meaning. There are numerous Indian Mehndi designs that can be sketched on hands and legs to make them look more beautiful.
Celebrate the Essence of Tradition with Arun Mehndi Art and Classes - Unveiling the Beauty of Indian Mehndi!
Step into the world of timeless beauty and cultural richness with Arun Mehndi Art and Classes. Our Indian Mehndi service celebrates the essence of tradition, bringing you the intricate art form that has adorned hands and feet for generations. As a symbol of auspiciousness and beauty, Indian Mehndi holds a special place in Indian culture and weddings. With our skilled artists and deep-rooted expertise, we are here to create stunning Indian Mehndi designs that will captivate your senses and infuse your special moments with heritage and elegance.
Embrace the cultural heritage and elegance of Indian Mehndi with Arun Mehndi Art and Classes. Book our Indian Mehndi service now and let our skilled artists adorn your hands and feet with exquisite designs that celebrate tradition and beauty. Contact us at +91 9930315736 or visit our website https://arunmehndiart.com/ to reserve your spot and experience the enchantment of Indian Mehndi today!
Immerse yourself in the enchanting artistry of Indian Mehndi with Arun Mehndi Art and Classes. Our Indian Mehndi service showcases the beauty, intricacy, and cultural significance of this timeless art form. With our skilled artists, attention to detail, and personalized designs, we ensure that your Indian Mehndi experience is nothing short of extraordinary. Step into a world of tradition, beauty, and elegance by choosing Arun Mehndi Art and Classes for your Indian Mehndi needs. Book our services now and let us create stunning designs that pay homage to the rich cultural heritage of India.
Personal Care
Super Support
Guaranteed
At Arun Mehndi Art and Classes, we prioritize personal care to ensure a memorable and enjoyable experience for every client. Our personal care section is dedicated to providing individual attention and making you feel valued throughout your mehndi journey. We understand that mehndi is not just an art form but also a personal expression, and we take the time to understand your vision and preferences. Our friendly and attentive staff will guide you with warmth and professionalism, ensuring that your experience with us is comfortable and tailored to your needs. Whether you have specific design requests, need assistance with any aspect of our services, or have any concerns, our personal care section is here to cater to you. We believe in creating a welcoming and relaxed environment where you can freely express your ideas and feel confident in the outcome. Your satisfaction and happiness are our top priorities, and we strive to exceed your expectations through personalized care and attention to detail. Choose Arun Mehndi Art and Classes for an extraordinary mehndi experience where personal care is at the heart of our service.
At Arun Mehndi Art and Classes, we take great pride in offering exceptional super support to our valued clients. Our dedicated super support section ensures that your experience with us is smooth, convenient, and stress-free. We understand that planning for mehndi services can involve various details and considerations, and our knowledgeable and friendly support team is here to assist you at every step. Whether you have questions, need guidance, or require any form of assistance, we are committed to providing prompt and reliable support. We prioritize clear communication, actively listening to your needs, and providing tailored solutions to ensure your complete satisfaction. From initial consultations to post-service support, our super support section is dedicated to making your experience with Arun Mehndi Art and Classes truly exceptional. Choose us with confidence, knowing that our dedicated support team is here to make your journey with us seamless and enjoyable.
When you choose Arun Mehndi Art and Classes, you can have complete confidence in our commitment to excellence and our guarantee of satisfaction. Our guaranteed section ensures that you will receive top-notch service and exceptional results. We are dedicated to exceeding your expectations and providing you with a mehndi experience that leaves you thrilled and delighted. If, for any reason, you are not completely satisfied, we will make it right. Your happiness is our priority, and we will go above and beyond to ensure that you are 100% satisfied with your mehndi design. With Arun Mehndi Art and Classes, you can trust that our guarantee backs the quality of our work. Choose us with confidence, knowing that your satisfaction is guaranteed and that we will do everything we can to ensure your absolute happiness.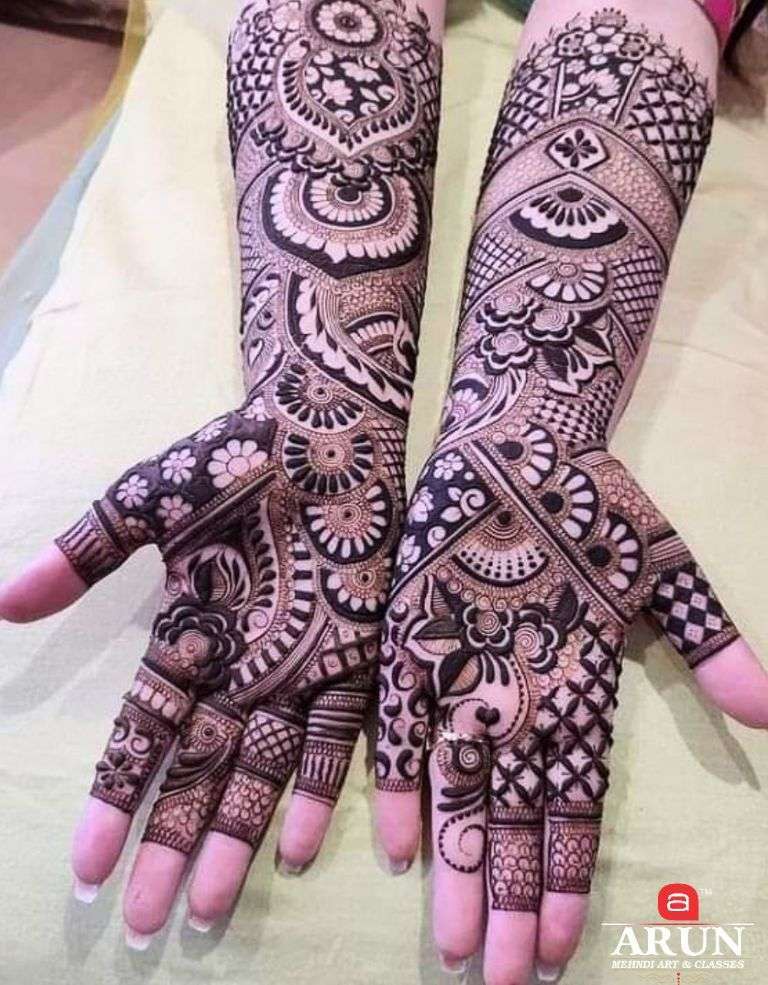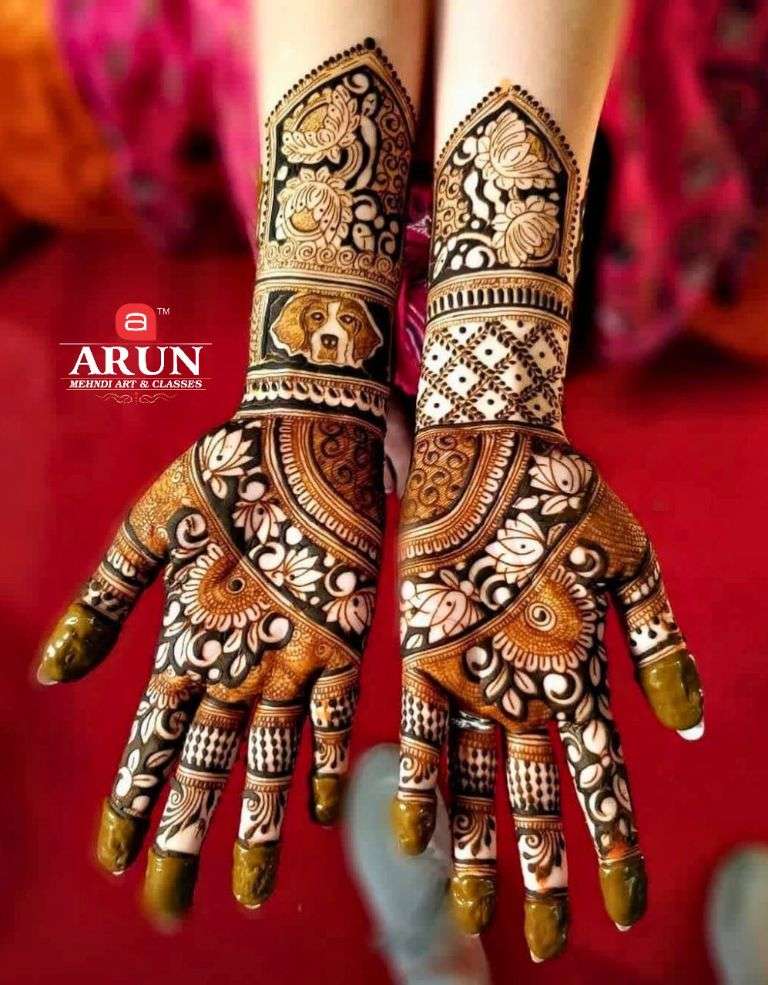 The Beauty shop S.V. Road, i, near Baal Bharti School, Kandivali West, Mumbai, Maharashtra 400067

+91 9930000676

info@arunmehndiart.com
Brochures : Wedding, Mall Shop & Events
Please Download our Brochure to Invite our team to your Wedding / Events or Mall Shops, We offer Services Across India & the Globe.