Arun Mehndi Arts and Classes are well known for the Bridal Mehndi Designs / Dulhan Mehndi Designs. Every Occasion and festival is incomplete without a Mehndi. Wedding day is the most special day of life for a Bride where she wants to look the best; our Professional Mehndi artist makes this dream come true with their latest and unique designs. We make your special day more memorable just for you.
Our Bridal Mehndi Designs / Dulhan Mehndi Designs is a mixture of traditional Mehndi Design and Trendy Mehndi design that gives a unique style and makes your hands and legs look more pretty – Doli Design, Dulha-Dulhan Design, Kalash Design, Hathi Design, etc.
Enhance Your Special Day with Arun Mehndi Art and Classes - Unforgettable Bridal Mehndi Designs!
Your wedding day is a once-in-a-lifetime event, and every detail should be nothing short of perfection. At Arun Mehndi Art and Classes, we understand the significance of bridal mehndi in completing your bridal look and adding an enchanting touch to your special day. With our expert artists and extensive experience in creating stunning bridal mehndi designs, we are here to make your wedding an unforgettable celebration. Let us weave intricate patterns of love, tradition, and beauty onto your hands, symbolizing the joy and blessings that accompany this momentous occasion.
Elevate the beauty of your bridal look with Arun Mehndi Art and Classes. Book our bridal mehndi service now and let our skilled artists create mesmerizing designs that will make you the center of attention on your special day. Contact us at +91 9930315736 or visit our website https://arunmehndiart.com/ to reserve your date today!
Make your wedding day truly magical
Make your wedding day truly magical with the artistry of bridal mehndi. Arun Mehndi Art and Classes offer an unmatched bridal mehndi service that will leave you with cherished memories and stunning designs. Our team's expertise, customization options, premium ingredients, and reliable service make us the perfect choice to enhance your bridal look. Trust us to weave intricate patterns of love and tradition onto your hands, ensuring that your bridal mehndi becomes a beautiful and unforgettable part of your wedding story. Book our services today and get ready to shine as a radiant bride on your special day!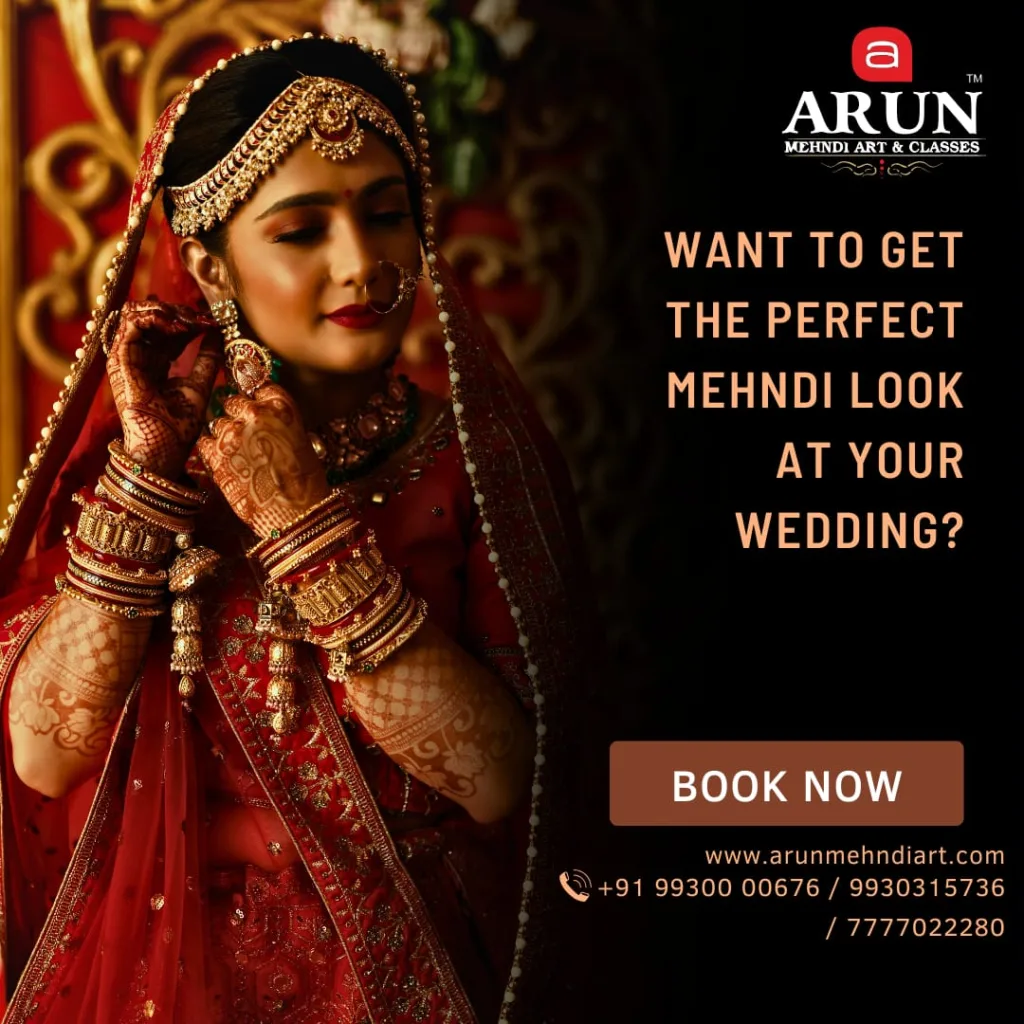 Personal Care
Super Support
Guaranteed
At Arun Mehndi Art and Classes, we prioritize personal care to ensure an exceptional experience for our clients. Our personal care section is dedicated to providing individualized attention and making you feel comfortable throughout your mehndi journey. From the moment you step into our studio or invite us to your event, our friendly and experienced staff will guide you with warmth and professionalism. We understand that mehndi is a deeply personal expression, and we take the time to listen to your preferences, ideas, and concerns.
Whether you have specific design requests, require special accommodations, or need assistance with any aspect of our service, our personal care section is here to cater to your needs. We believe in building genuine relationships with our clients, and your satisfaction and happiness are our utmost priorities. Experience the joy of personalized care and attention when you choose Arun Mehndi Art and Classes for your mehndi needs.
At Arun Mehndi Art and Classes, we take great pride in providing super support to our valued clients. Our dedicated super support section ensures that your experience with us is smooth, seamless, and stress-free. We believe in going above and beyond to assist you throughout your mehndi journey. Whether you have inquiries, need guidance, or require any kind of assistance, our friendly and knowledgeable support team is always ready to help.
We prioritize clear communication, prompt response, and exceptional service. Your satisfaction is our top priority, and we are committed to addressing your needs with professionalism and efficiency. From initial consultations to post-service support, our super support section is here to make your experience with Arun Mehndi Art and Classes truly exceptional. Choose us and enjoy the peace of mind that comes with knowing you have access to reliable and dedicated support every step of the way.
When you choose Arun Mehndi Art and Classes, you can trust in our commitment to excellence and our guarantee of satisfaction. Our guaranteed section ensures that you receive nothing but the highest quality service and impeccable results. We stand behind the skill and expertise of our mehndi artists, and we are confident in their ability to create stunning designs that surpass your expectations.
If, for any reason, you are not completely satisfied with our service, we are dedicated to making it right and ensuring your happiness. Your satisfaction is our utmost priority, and we will go above and beyond to ensure that you are thrilled with your mehndi experience. Choose Arun Mehndi Art and Classes with confidence, knowing that our guarantee ensures your complete satisfaction and the creation of extraordinary mehndi designs for your special occasion.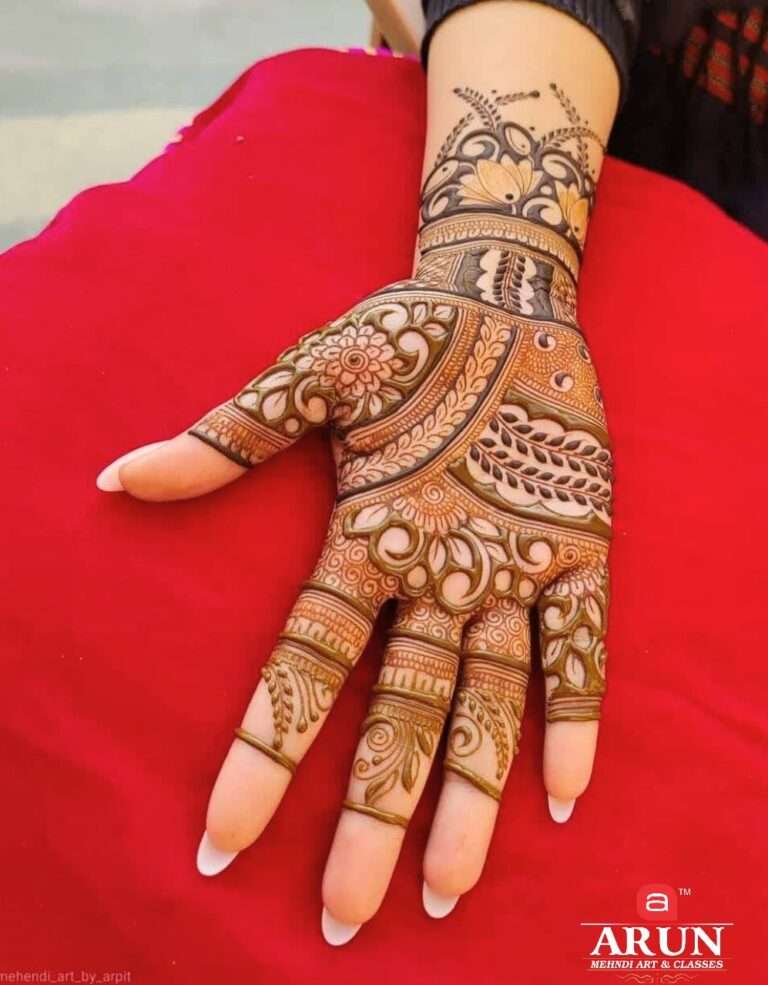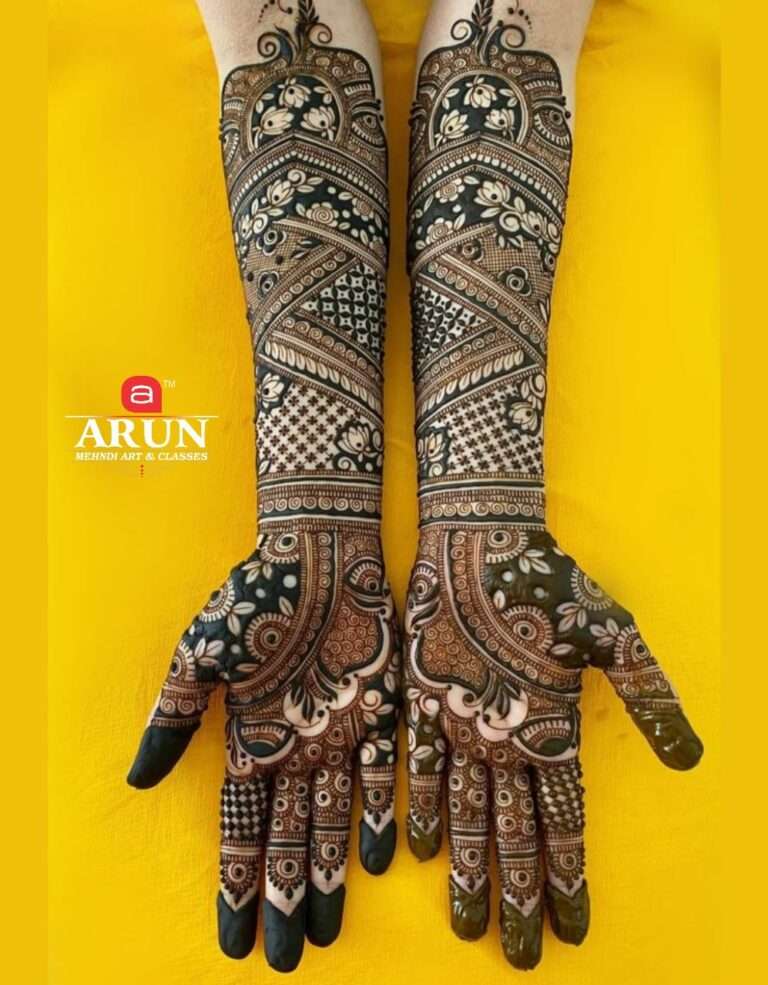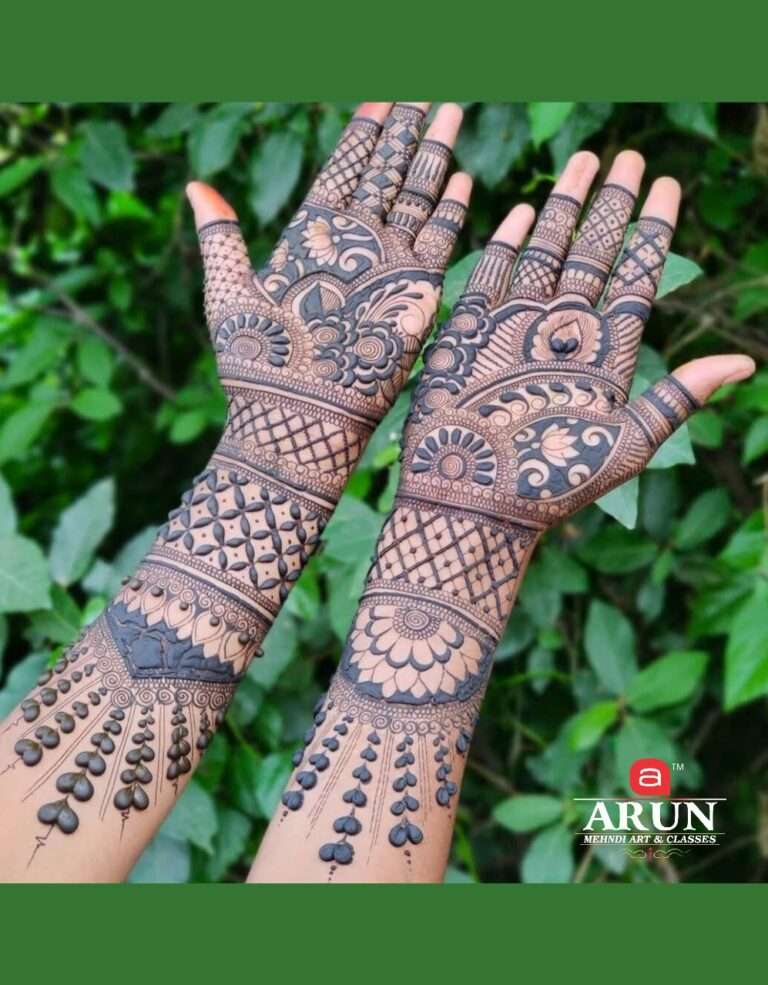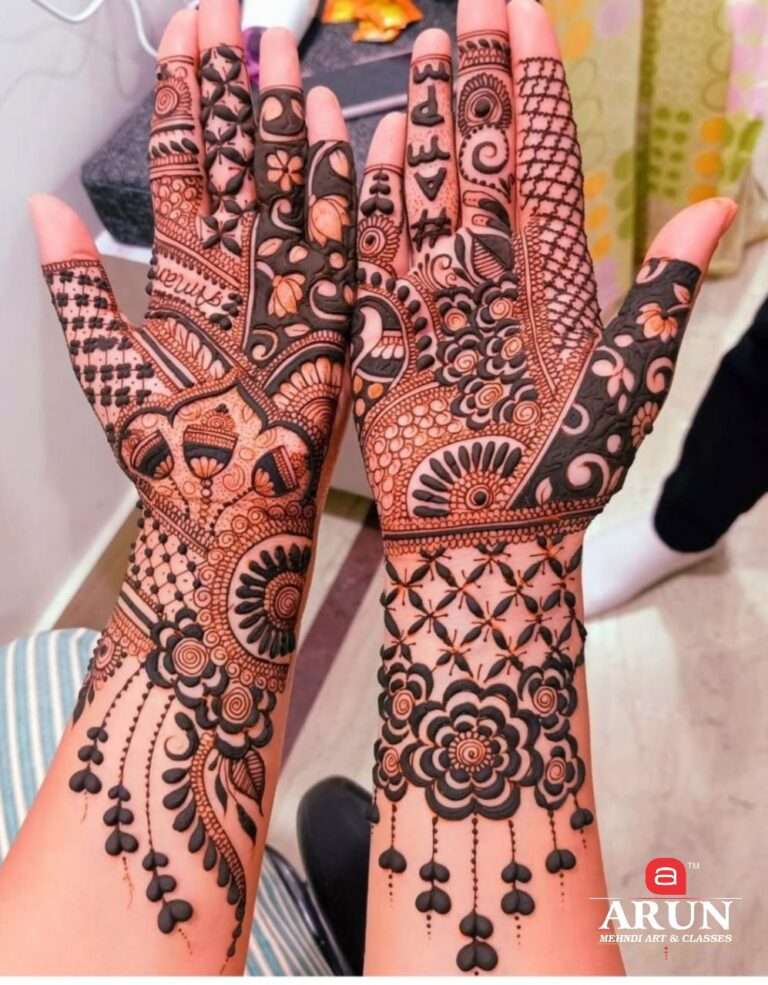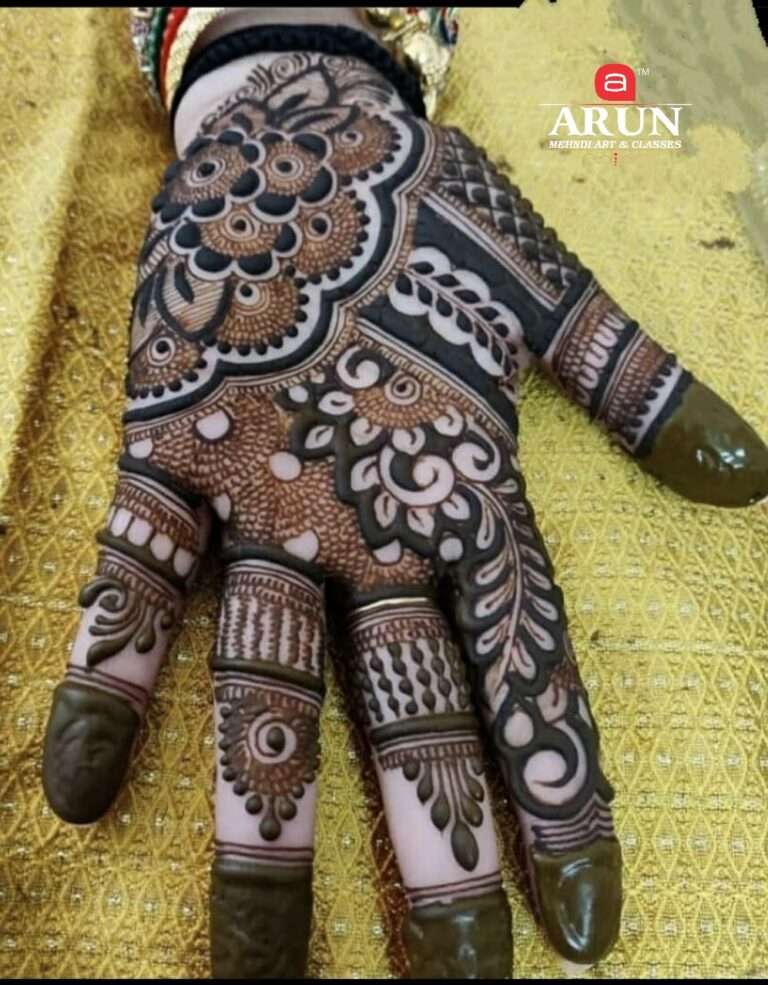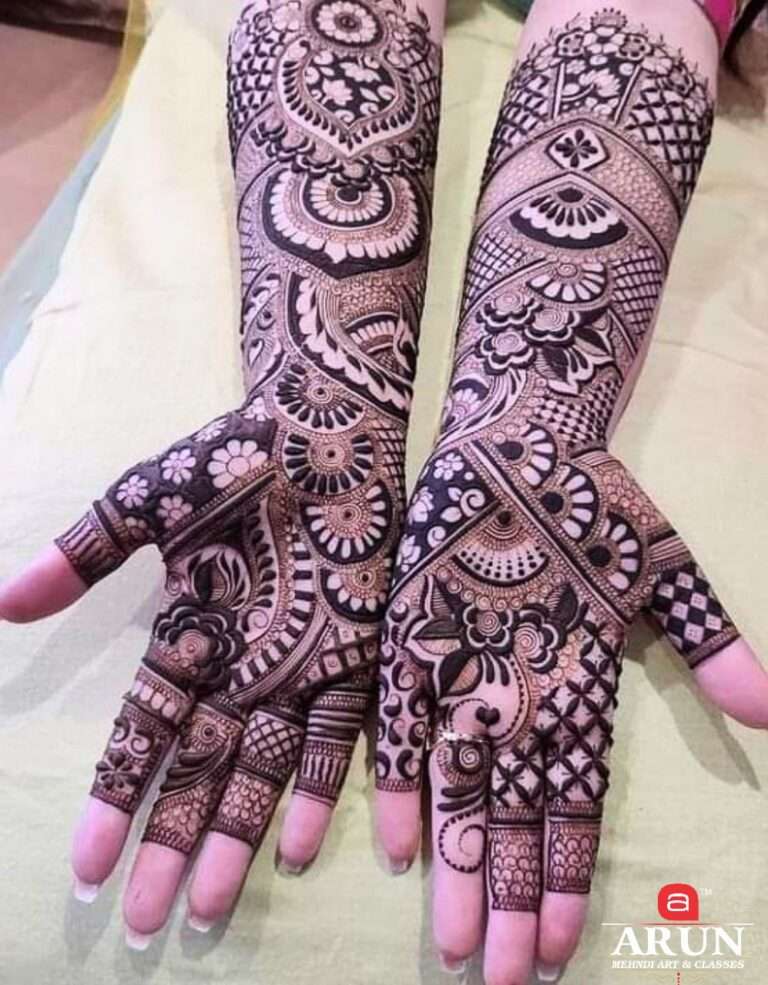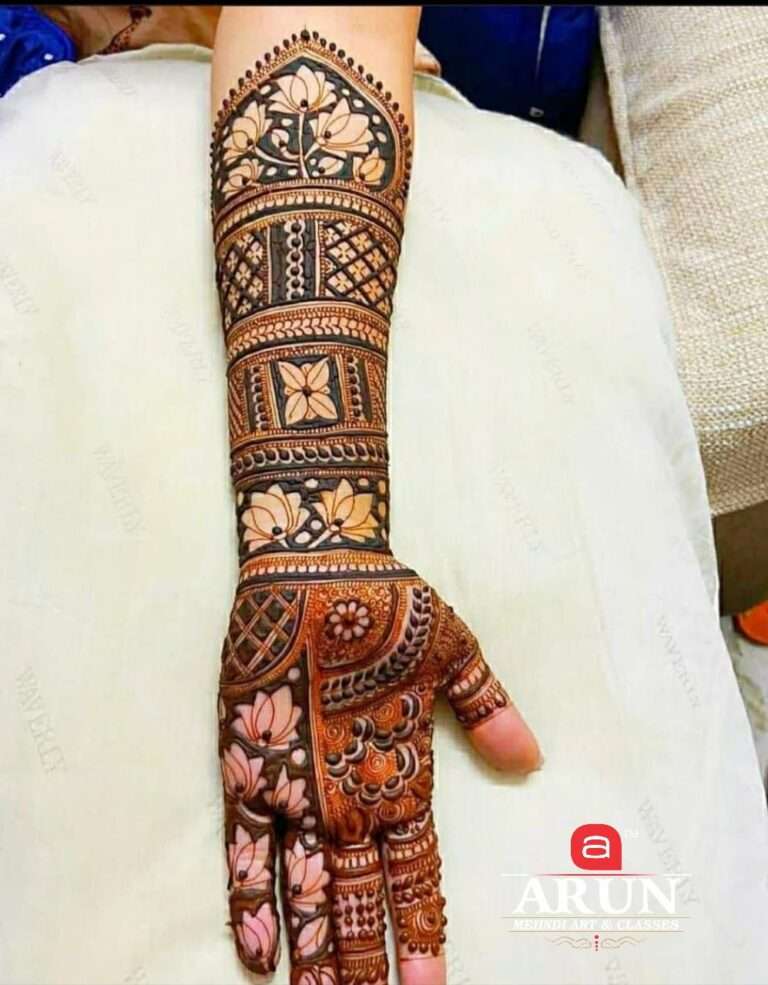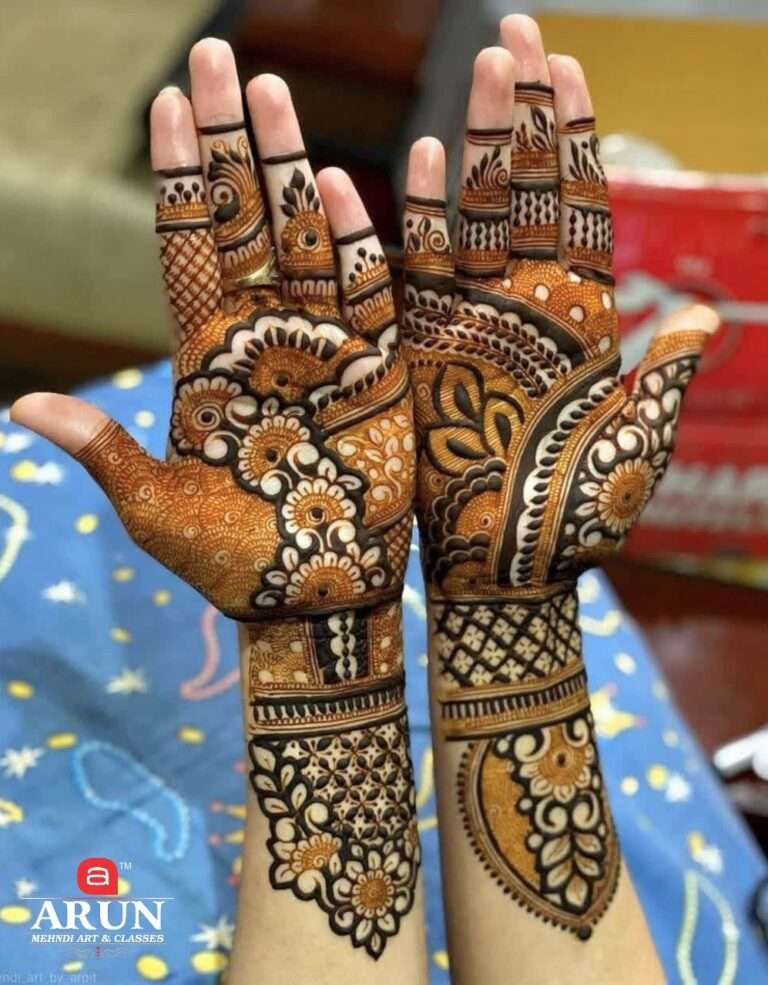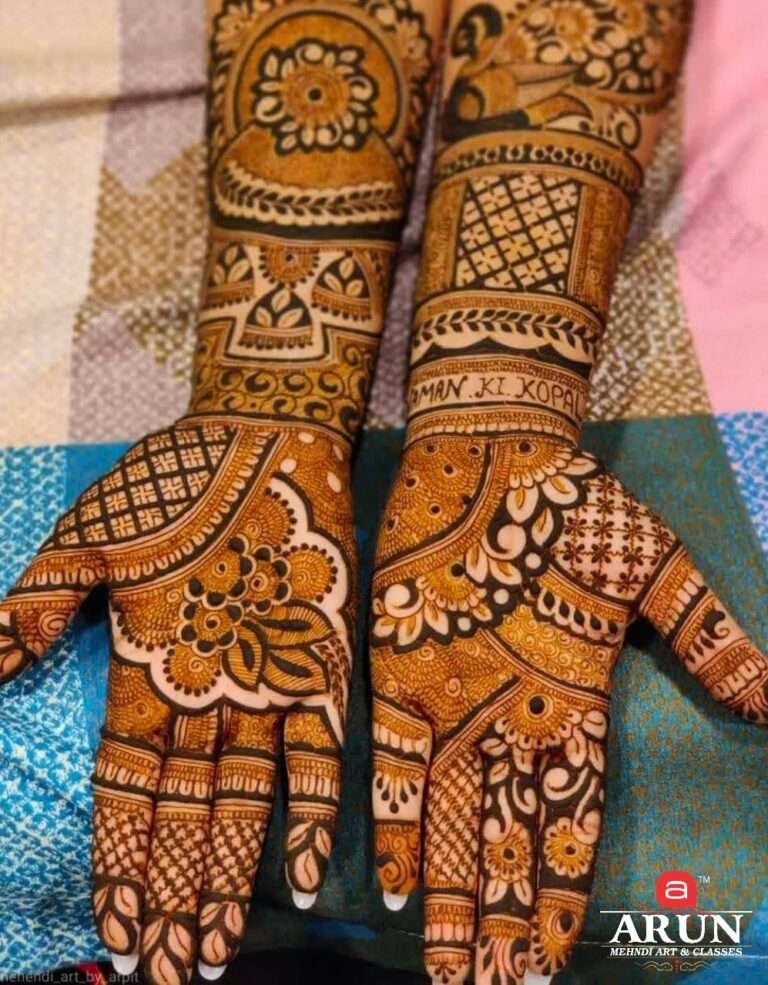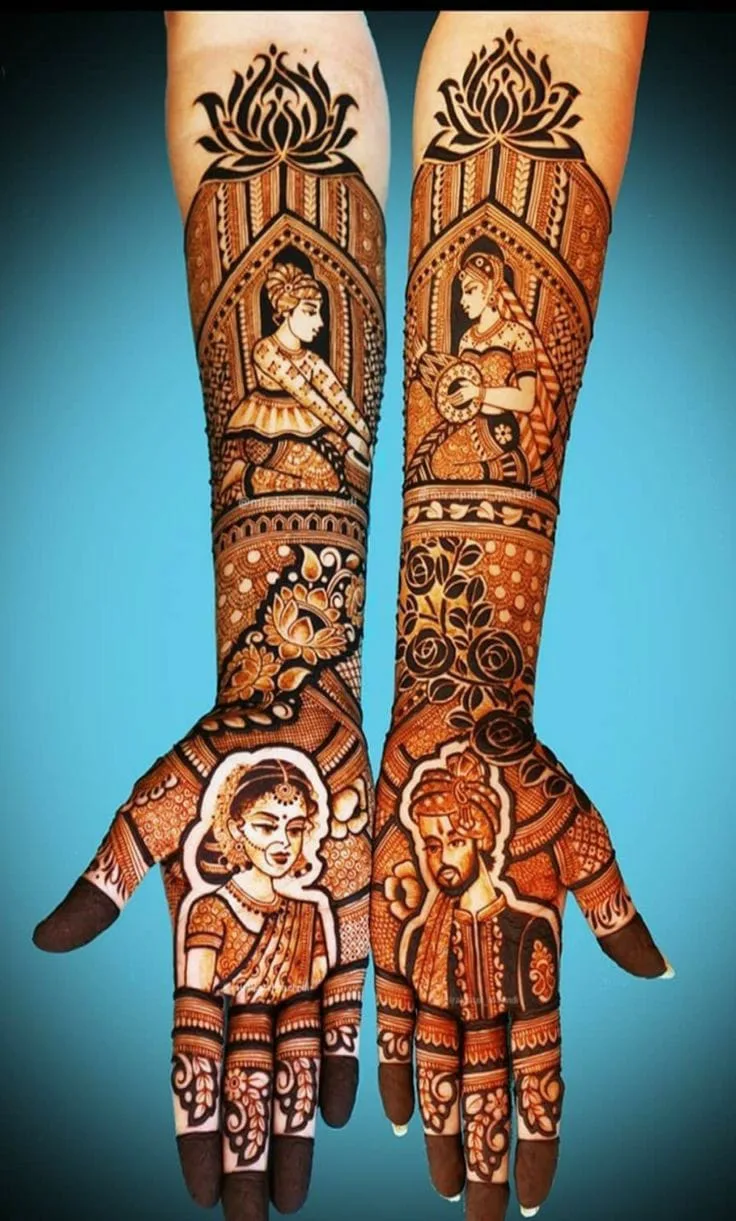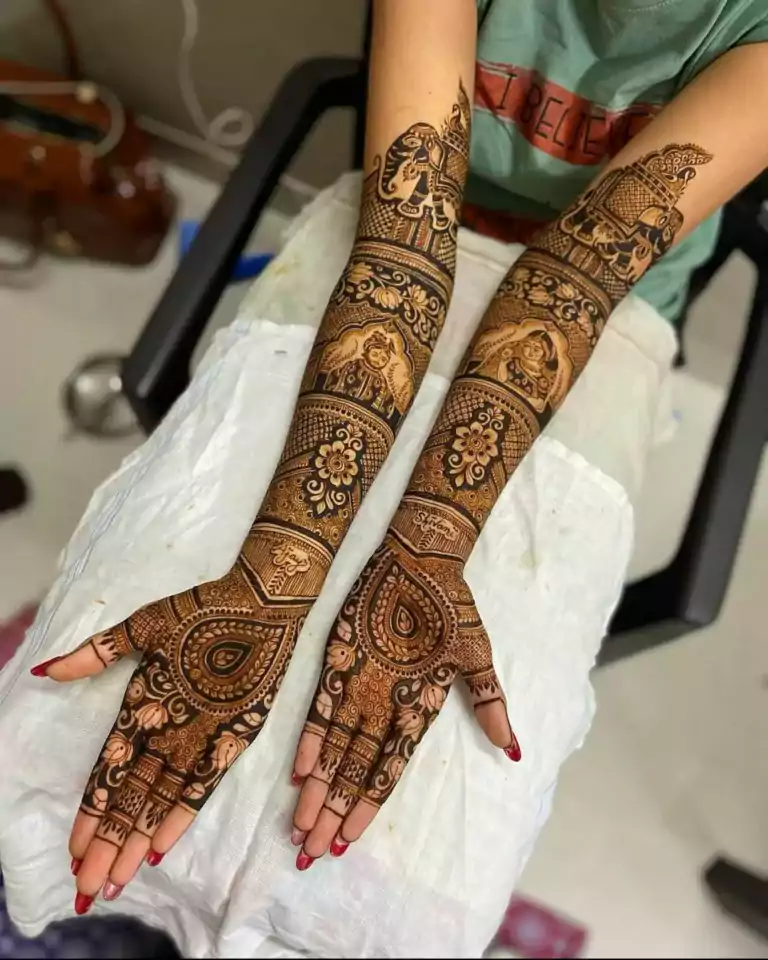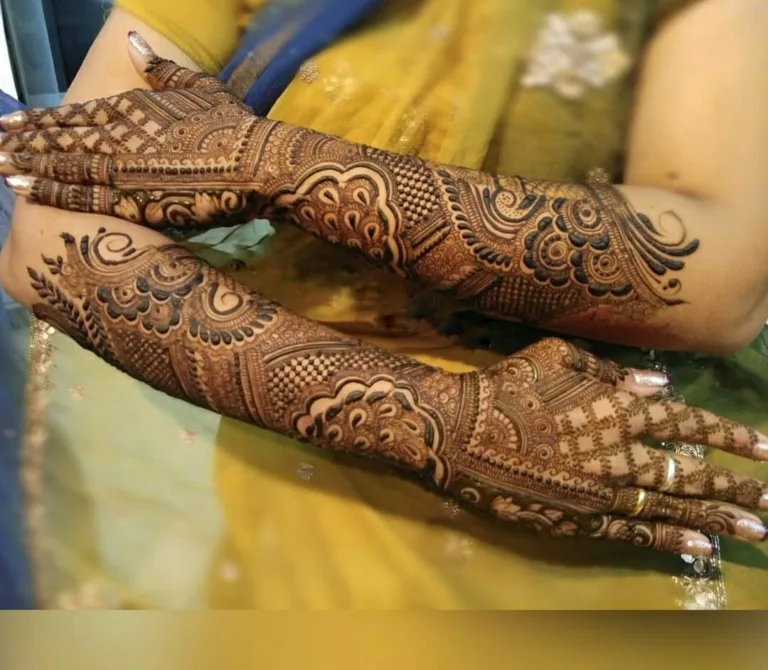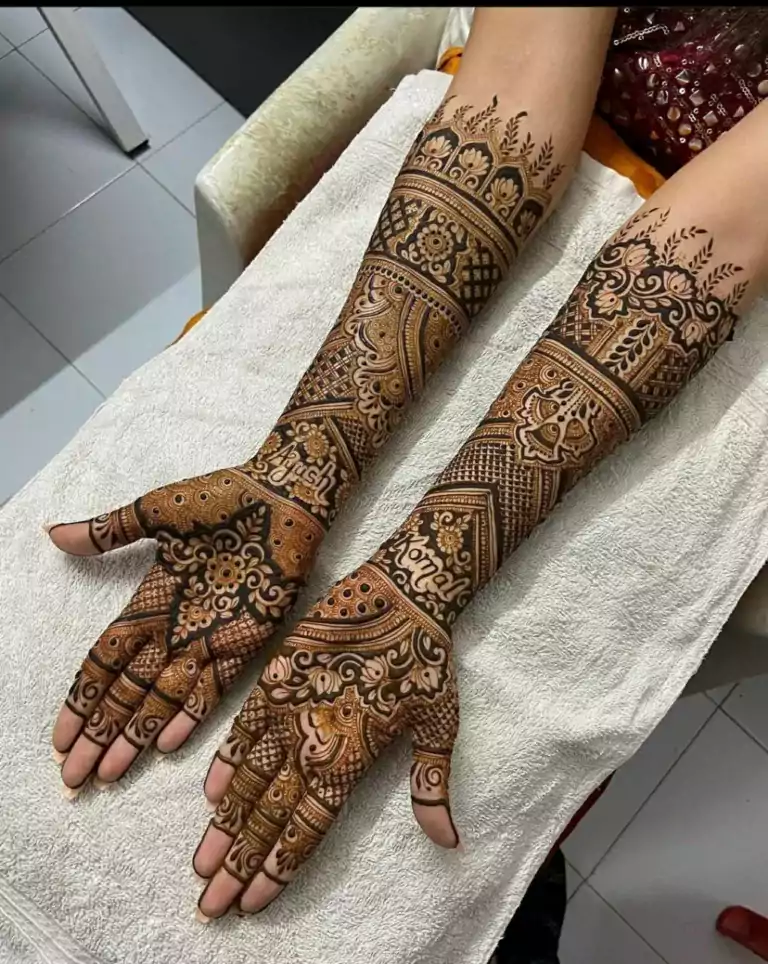 The Beauty shop S.V. Road, i, near Baal Bharti School, Kandivali West, Mumbai, Maharashtra 400067

+91 9930000676

info@arunmehndiart.com
Brochures : Wedding, Mall Shop & Events
Please Download our Brochure to Invite our team to your Wedding / Events or Mall Shops, We offer Services Across India & the Globe.